Download thousands of nationwide real estate leads daily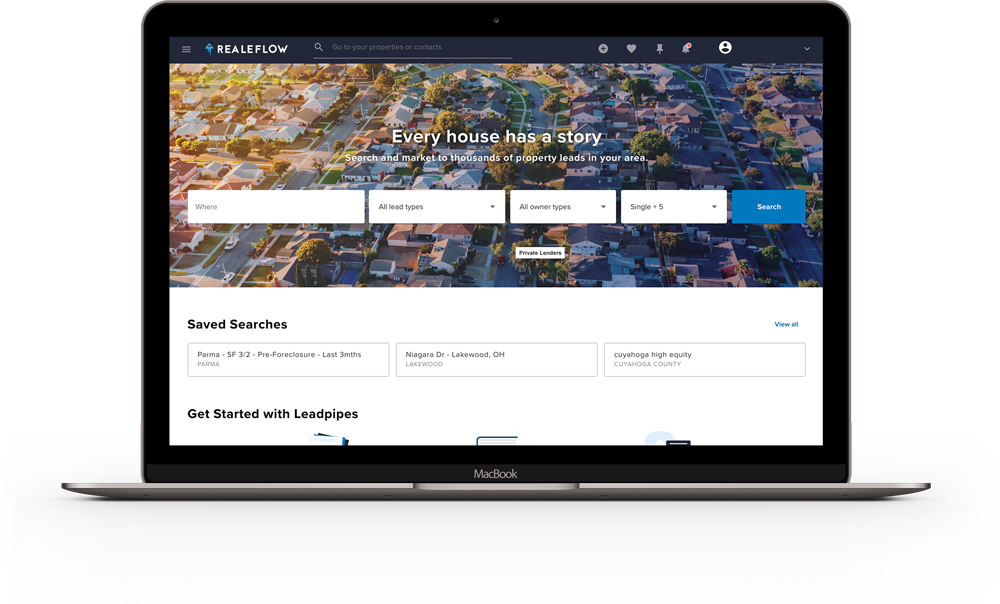 Choose from Absentee Owner Leads, Free & Clear Leads, High Equity Leads, Low Equity Leads, Upside Down Leads, Cash Buyer Leads, Private Lender Leads, Probate Leads. Create targeted lists that feed your real estate investing business and jumpstart marketing efforts by downloading real estate leads and initiating campaigns immediately.
---
LEADPIPES FEATURES
8 Nationwide Lead Types
Download thousands of real estate leads daily including Motivated Seller leads, Real Estate Buyer leads, and Private Lender leads.
Absentee Owner Leads
Free & Clear Leads
High Equity Leads
Low Equity Leads
Upside Down Leads
Cash Buyer Leads
Private Lender Leads
Probate Leads – $
* $ denotes additional charge to purchase credits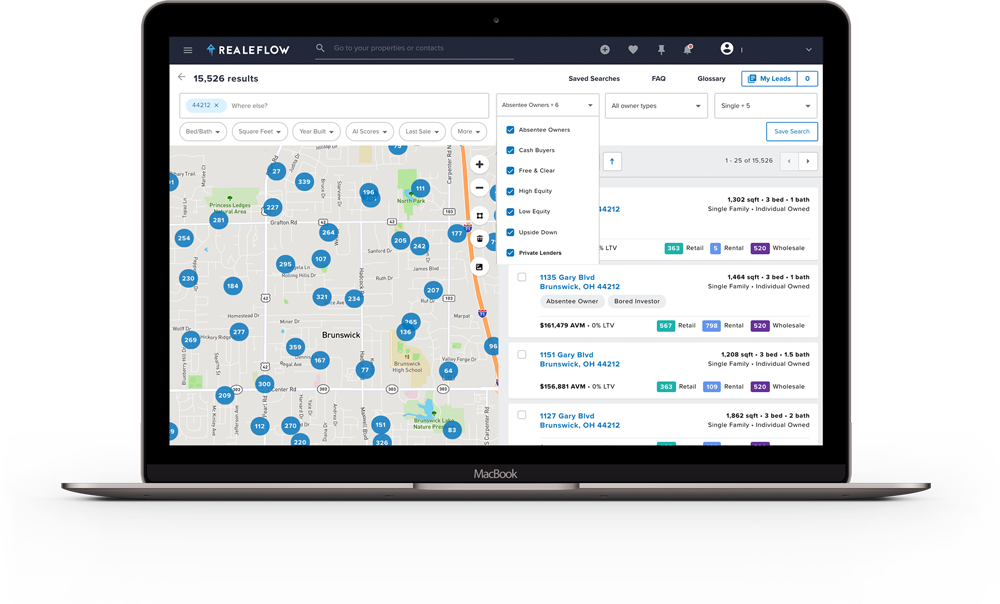 ---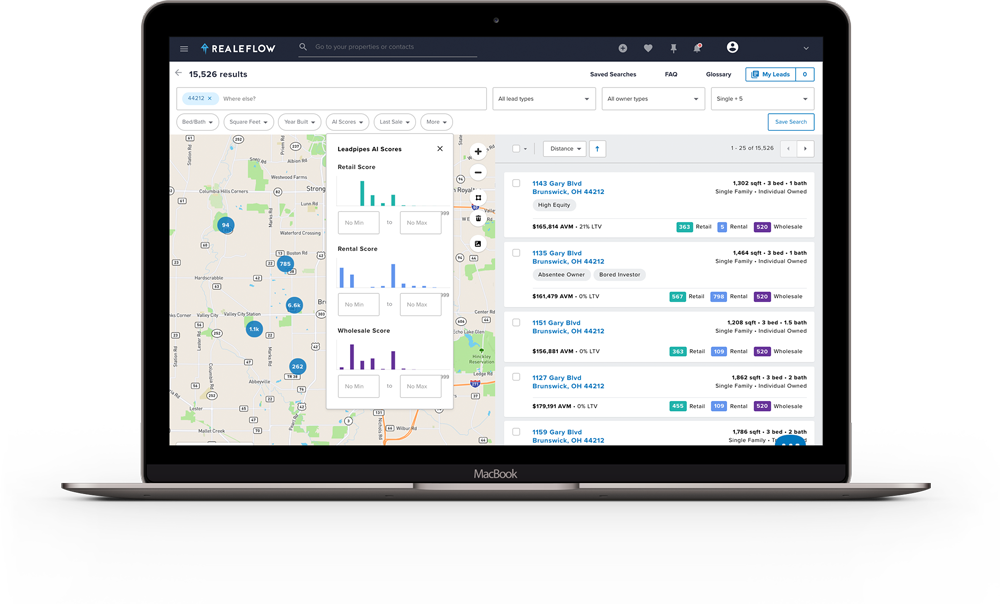 Search, Refine, and Filter
Search specific real estate leads, refine based on important data, and cherry pick leads for marketing campaigns.
Search and filter based on custom date ranges
Filter real estate leads based on owner, property, geography, loan, and tax information
Preview public data on each lead, including transaction history
Cherry pick real estate leads to include in marketing campaigns
Save leads to contacts or properties for easy access and follow up
---
Start Marketing Immediately
Target your list, cherry pick your real estate leads, and initiate a marketing campaign.
Download up to 1,000 real estate leads at a time
Initiate direct mail marketing campaigns with a single click
Maintain consistent marketing with a constant flow of leads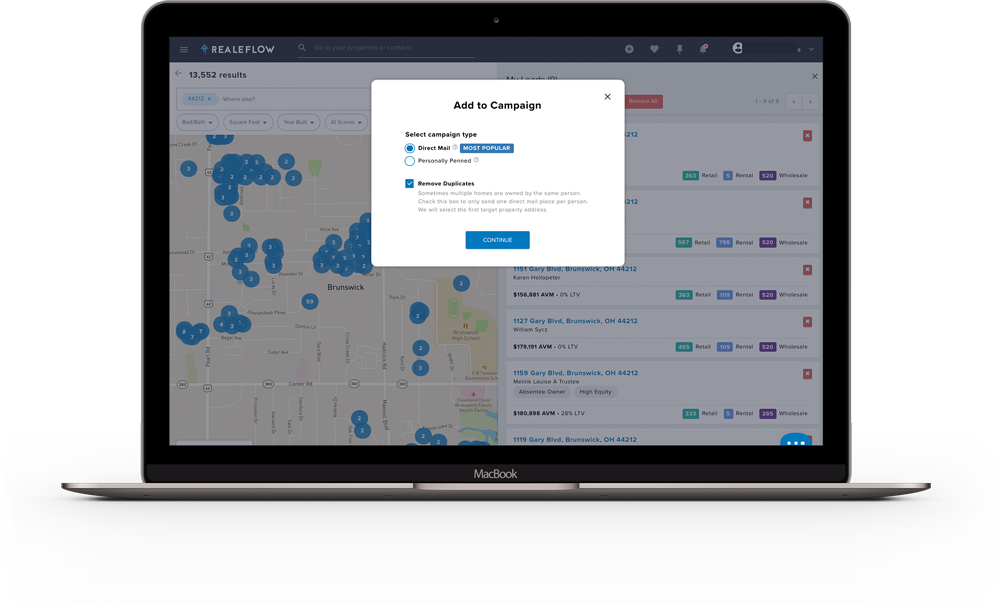 MARKETING TOOLS
Tools designed to automate your inbound marketing strategy, deliver more leads, and increase profits.
BUSINESS TOOLS
Tools designed to accelerate your business and give you more time to do the things you love.