Buy Right And Rehab Efficiently The First Time
Take the guesswork out of creating home repair estimates and home rehab plans. Use your laptop, tablet, or mobile phone to choose from hundreds of existing default items, including common repairs and pricing. Customize by adding new items and pricing as your business develops.
---
HAMMERPOINT FEATURES
Quick Repair Estimates
Create quick repair estimates in a single walkthrough using your laptop, tablet, or mobile phone during initial deal evaluation.
Use a simple interface to create, save, and print custom home repair estimates
Use default items, including repairs and pricing, to get started quickly
Let Hammerpoint Home Repair Estimator systematically guide your inspection for necessary repairs
Revisit, edit, and reprint home repairs at any time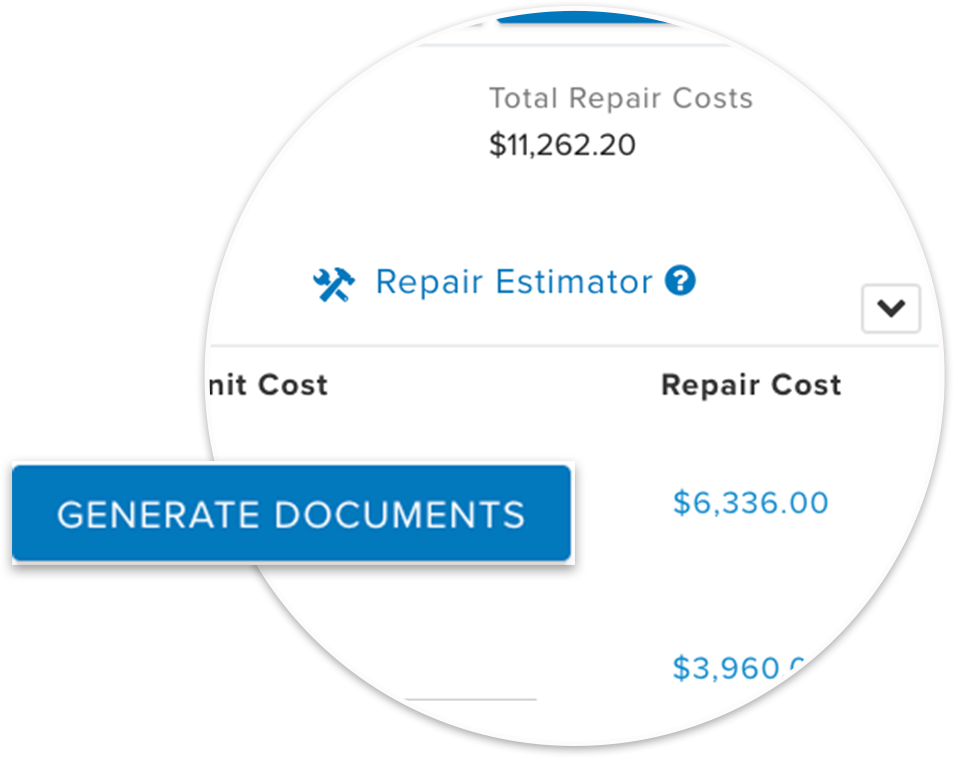 ---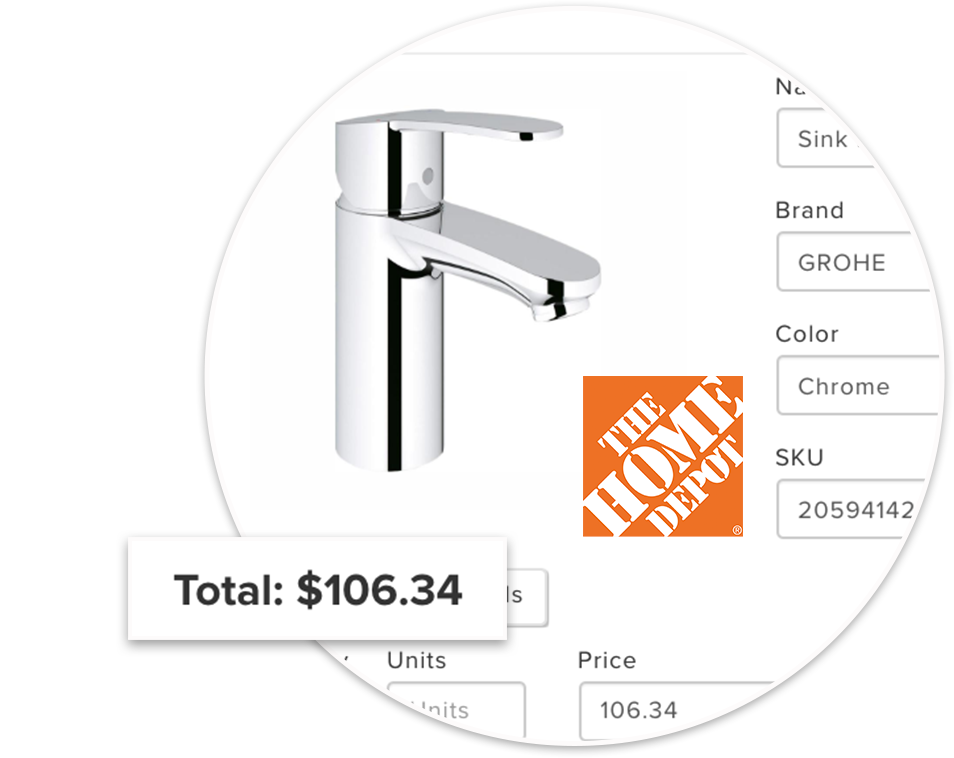 Create Itemized Rehab Plans
Create in depth, custom rehab plans for properties that have been acquired, including labor and material costs and Home Depot Product SKUs.
Create an itemized rehab plan for every property without the help of a contractor
Choose from thousands of pre-loaded Home Depot product SKUs
Home Rehab Planner includes everything your contractor needs to know
---
Buy Right
Formulate well-founded offers using the Home Repair Estimator during the deal analysis phase.

Take the guesswork out of buying
Use for validation during lender and seller negotiations
Determine purchase price and potential sales price based on necessary repairs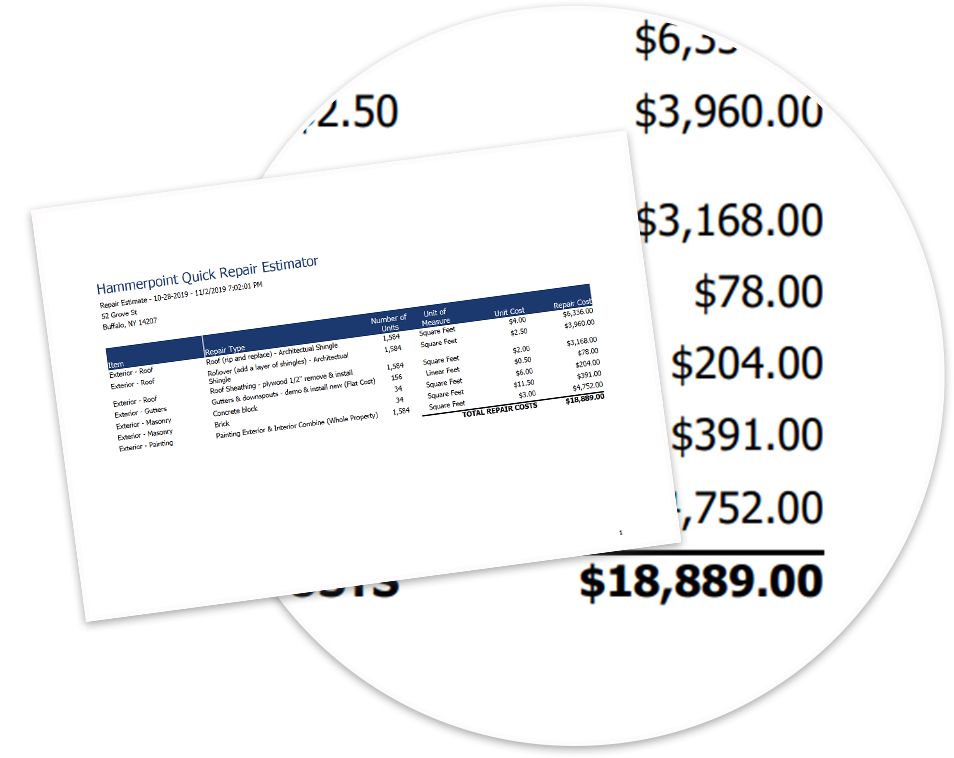 MARKETING TOOLS
Tools designed to automate your inbound marketing strategy, deliver more leads, and increase profits.
MARKETING LIBRARY
A full suite of real estate marketing materials.
WIDGETS/FORMS
Forms and widgets capture opt-in data on existing websites.
PROPERTY LISTING PAGES
Automatically create property-specific listing pages when you're ready to sell.
BUSINESS TOOLS
Tools designed to accelerate your business and give you more time to do the things you love.