Choose from highly responsive personally penned letters, handwritten font letters, and many designs and sizes of real estate postcards to fit any business.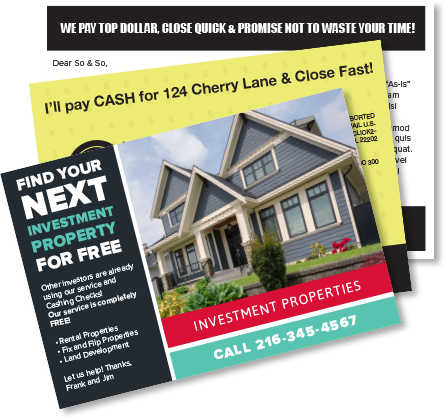 Increase traffic to your real estate investing business and convert more leads using tested and proven marketing materials. All real estate mailers are developed by leading designers and copywriters to directly engage and convert your target audience.

---
DIRECT MAIL FEATURES
Automated Real Estate Marketing
Deliver single-step and multi-touch direct mail campaigns in just a few clicks.

Personalize your real estate direct mail campaign, choose your audience and mailers, and preview
Preview each campaign before it's launched; we take care of the rest
No printing, no stamps, no post office
Simplified wizard walks you through the process
Your Direct Mail is delivered First Class just a few short days from when your campaign is submitted
New Tracking features track your direct mail all the way to the mailbox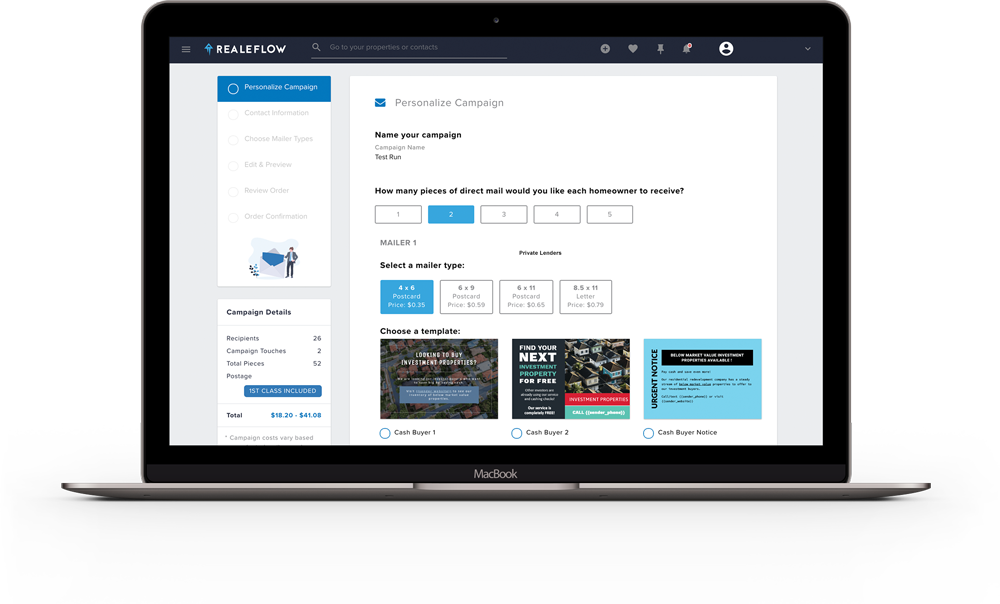 ---
High Converting Campaigns
Tested and proven real estate direct mail campaigns connect with more buyers and sellers.

Personally Penned Letters significantly increase open rates and conversion – real pens, real ink, really handwritten
Professionally designed real estate postcards and letters catch the eye of the reader
Professional copy increases contact response rates for each target audience
Customizable content, campaign sequences, and mailing options engage and convert the reader
---
Fit Any Budget
The sky's the limit - send as many or few real estate direct mail pieces as your budget will allow.

Real estate direct mail campaigns start at $.40 per postcard
No minimums required
Configure each campaign to fit your budget
Configure your campaigns to be anywhere from single-touch to five-touch sequences
Prices Starting At:
4 x 6 Postcard: $0.40 per piece
6 x 9 Postcard: $0.50 per piece (Great Value!)
6 x 11 Postcard: $0.70 per piece
8.5 x 11 Letter: $0.80 per piece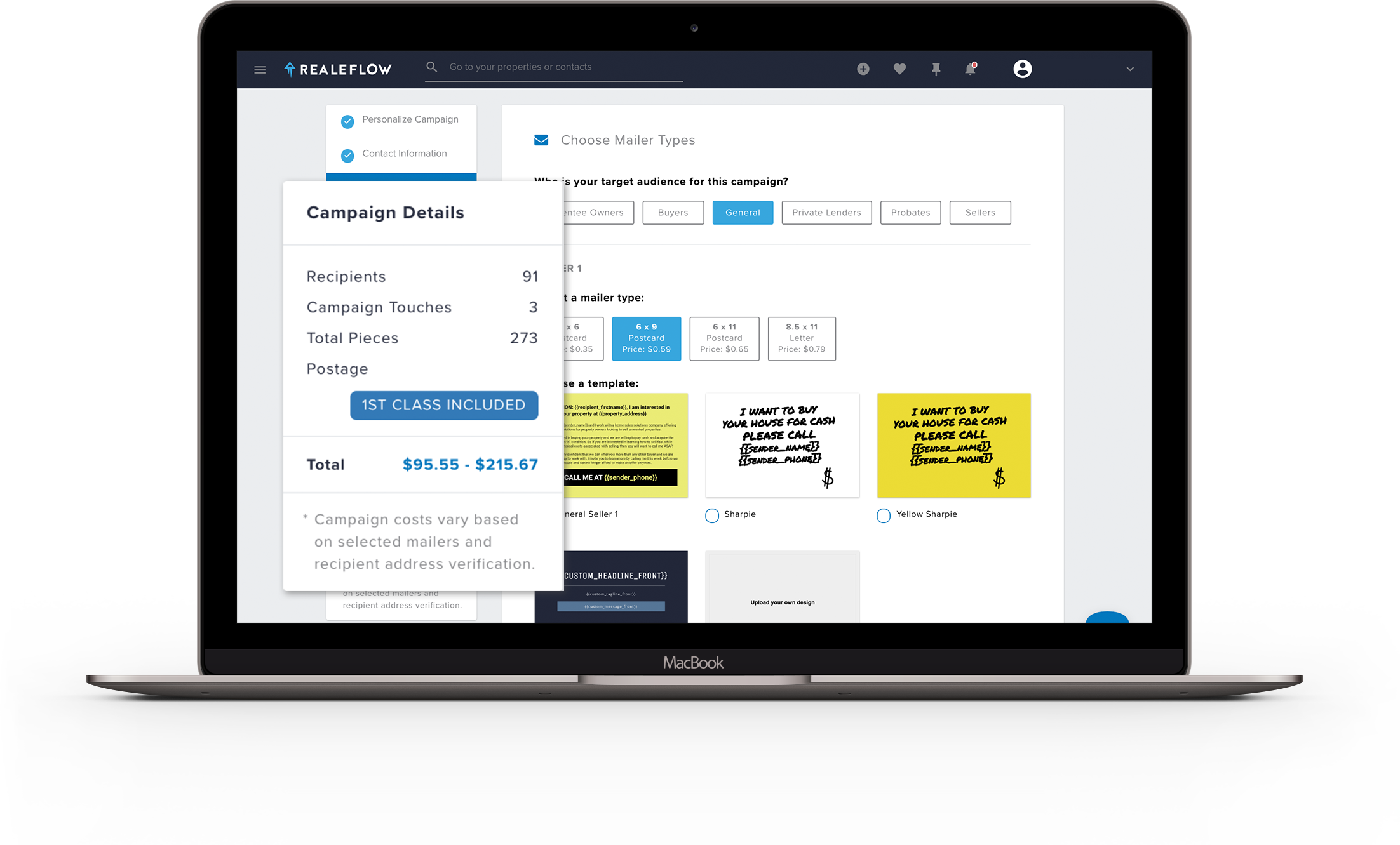 MARKETING TOOLS
Tools designed to automate your inbound marketing strategy, deliver more leads, and increase profits.
BUSINESS TOOLS
Tools designed to accelerate your business and give you more time to do the things you love.