Real Estate Investing Follows A Predictable 6-Step Cycle
Here's How To Shortcut Each Step Of The Real Estate Investing Process With Leadflow Invest
1
Generate Leads
Gain instant access to discounted property leads in your local area (with the push of a button) before most people know they exist. Within seconds - Leadflow real estate investor software gives you the names, addresses, and contact information for just about every motivated seller in your area at your fingertips.
2
Analyze The Deal
Run a quick desktop property analysis on any property you come across and know, in minutes, if there's money to be made (or not). Simply type in the address of a property to automatically determine your projected profits, your maximum allowable offer (MAO), and what your exit strategy should be.
3
Make The Offer
Once you find a property with profit potential, use the property data provided in the real estate investing software to make your offer with confidence. You can also follow a pre-written script in the Leadflow software when talking with a seller to establish rapport, eliminate fear, and come to a quick agreement.
4
Fund The Deal
Select "Private Lenders" from the dropdown menu in Leadflow to find real estate investors who might be interested in funding your next real estate deal. Send out a prewritten direct mail campaign to set a meeting with a potential lender, and use a proven "credibility kit" to walk out of that meeting with the funding you need.
5
Rehab The Property (Optional)
Use Leadflow's software for real estate investors to walk through a property once, estimate line-item repairs costs, and generate a custom rehab plan in under 5 minutes … all from your iPad or cell phone. Our real estate calculator removes all the "guesswork" from the equation and allows you to map out your next renovation project from A-Z (no real estate experience or construction knowledge required).
6
Sell Or Rent The Property
When your investment property is ready to sell, simply post the address on Leadflow's active buyer network to attract the right cash buyers or renters to your property. Once you've found the right buyer, use the fill-in-the-blank legal documents in the software to keep yourself protected and close the real estate deal with confidence.
Become A Successful Real Estate Investor And Join The Movement
Our Mission Is To Provide The Tools Necessary For Real Estate Investors To Achieve Freedom In Their Lives
$10,000,000,000
+
Deals Closed
200,000
+
Investors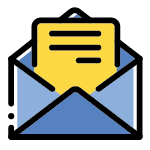 1,000,000
+
Direct Mail Pieces
Want To See What Leadflow Can Do For You?
Leadpipes
Leadpipes is part of the Leadflow real estate investment software stack. Think of it as your own private search engine and the ultimate shortcut for generating quality real estate leads fast. Gain instant access to cash buyers, private lenders, and motivated sellers in your local area (including absentee owners, vacancies, properties owned "free & clear" with no mortgage, properties with high equity, properties with low equity, and much much more!).

"Leadpipes is a great tool and very easy to use. All the different types of leads you offer in Leadpipes is amazing and "Priceless" to active investors. Thanks for all you do for us."
Tim Cook, TMC Property Solutions
Find Real Estate Leads In My Area Now
REAL Success Stories From REAL People
Want To See How People Like You Are Achieving Success? Choose The Video Below That Matches Your Current Level Of Real Estate Investing Experience:
America's #1 Real Estate Investing Software, As Seen On…
Customers love what Realeflow's software platforms have done for them...